Have you ever coached your child's team? It's one of those experiences that brings you closer to your child as you can share your love of sports and see them in action.
Another interesting part of coaching is what goes on behind the scenes. Have you ever wondered how teams are created? Well, from my experience, it varies wildly from recreation league and the intensity of the people involved. Most coaches sit with their assistant and rank order the players. When it's time to pick, you find the highest rank child, or someone you know. Sometimes leagues give your child a rating either at a tryout or from the previous season (another inside scoop, some coaches rate their children lower, so they won't have to take them in a higher slot). If you see volunteers with clipboards deciding how talented your child is during tryouts, they are not using a scientific method.
A couple times I have experienced coaches that have their own intel on each player, even some that weren't in your league the previously year. These coaches scout other games, take meticulous notes, and use that intelligence to build a powerhouse. When an unknown player (to me) would come up, the coaches with the intel would pretend they had no idea. Their teams tended to crush the competition and win that trophy. Not to be confused with the participation trophy, but I digress.
Now these children are 7 to 10 years old. Some of this seems excessive. If your team plays in the NFL, NBA, or MLB, then of course they have scouts and don't share any intelligence. Teams use statistics (think Moneyball) to drive success. They monitor their players and seek the best fit with additions or subtractions to win.
I worked for some large and mid-sized asset managers. We spent most of our energy on monitoring our portfolios and portfolio managers. We knew the attribution and the story of how our managers performed in various markets. This was based solely on holdings. This was light on statistics and more finding datapoints to validate the story we created.
Some firms have built out intelligence gathering operations–many times called Sales Enablement. Product analysts show how their firm portfolios are positioned and the nearest competition. When you have a finals presentation or want to be added to a model, they do their best with the information available to give the sales teams an edge. Most of this is guess work.
Unfortunately, the edge you might be getting is similar to those rankings from rec ball. Based on human interpretation and not the most predictive analytics. Prior to Moneyball, baseball teams thought the best player was 6 foot 2 and could hit home runs. Now there are things like On-Based Percentage, Slugging Percentage and the best players stick to their skillset.
Returns-Based analysis can help bring clarity to whether your manager delivers on their promises and how to best position your product with manager research teams. What performance does your portfolio deliver?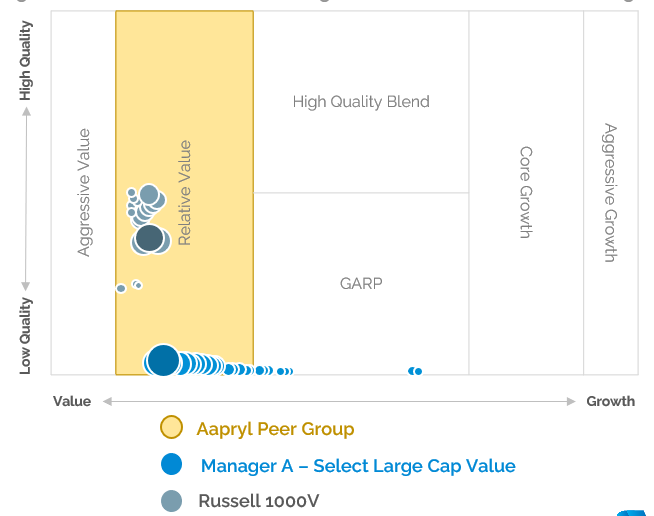 A platform like Aapryl can also provide in-depth intelligence on your competitors strengths and weaknesses, helping you to better scout the competition and win new business.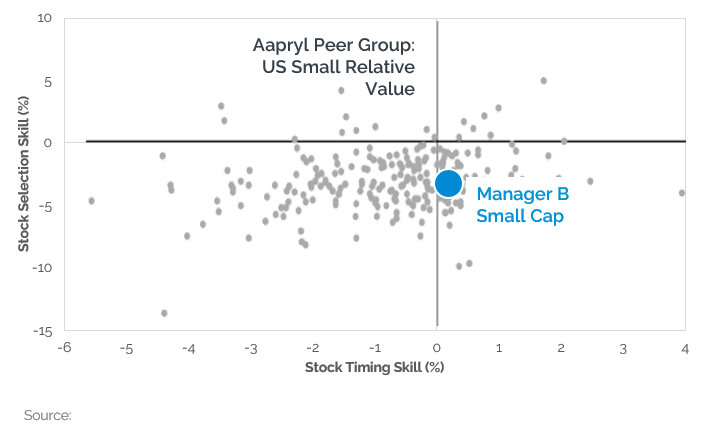 And yes, you can get a participation trophy!